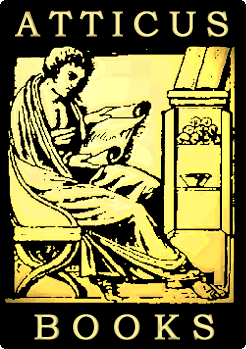 Search


Browse


Terms


Contact


Home


E-mail


Tel: 416 922 6045

Mailing address:
315 Blythwood Road,
Toronto, Ontario,
Canada M4N 1A7

Search Tips:
Atticus Books utilizes
AbeBooks.com to display
search results & browse
our online catalog.

When searching. If we do
not have the book you
are looking for,
AbeBooks.com will show
results from other
bookstores.

You may click Search
under our logo & re-search
or contact us for assistance.